Hello blogosphere, I'm back! If you know of any tried and tested way to worm oneself into the good graces of fellow bloggers after eight months of absence, kindly inform me, I shall try it on you. Eight months! It's been a really long time since I last wrote, during which Gundu Meena alias Biker Chick alias Preeti from In Search of The Colloquial has decided to shut down her blog (*cries loudly*), and everyone seems to have read hundreds and hundreds of books (*cries even more loudly*) and forgotten me altogether (*bawls loudly and wipes snot from nose*). The last few months have been a bit difficult, mainly because I've been trying to clamber up onto the career ladder (or maybe it's not been that difficult and I'm just trying to gain your sympathy and good graces). So anyway, following the ladder climbing, I have moved out of Mumbai and am now in Kanpur, at least for the next few months.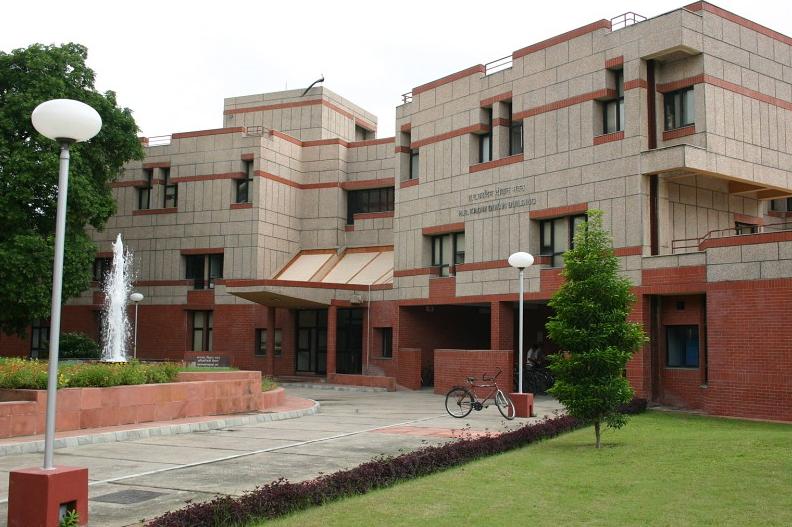 Having never stepped out of home before (yes, yes, all right, all you independent hostelite women are very hep, ok, I get it), the move proved to be slightly freeing, and also somewhat difficult. Coming from temperate Mumbai (which is the last thing I ever thought I would call Mumbai weather), summer in North India is turning out to be quite the revelation. Even as I sit typing this inside the cool confines of my air-conditioned lab, the temperature outside is 46C. Forty-six. 46! I will never ever curse Mumbai summers again. Never. I seem to have landed from the frying pan straight into the fire. Every time I step outside here I can feel the sun literally beating down on me. It took me two weeks of nearly drowning in my own sweat every night to capitulate and buy a cooler, and two more weeks to understand that I was operating it wrongly (I swear my engineering degree is not fake), after which I am now able to wade ankle-deep in my own sweat, which is obviously an improvement.
So am I homesick? Not as much as I feared I would be, at least not yet. The whole of the first week, of course, was full of intermittent bursts of crying followed by periods of fright and loneliness at being away from my bookshelves and the family. So does the family miss me as much? Not quite, as it turns out. My brother, poor fellow, who is now in the tenth standard, is trying to protect his brain from any possible dents that knowledge might make in it, and so has retreated into himself and allegedly keeps snarling at everyone. I doubt he remembers me, except when he's eating junk and watching nonsense, given that those are the only things we did together. My mother is, understandably, rather pleased that there is a big cow-sized decrease in her monthly cooking, and keeps asking me excitedly about prices of dal and vegetables in Kanpur, which I haven't the faintest idea about, while my father thinks up rather poor quality jokes about cows in the cow-belt area, when he is not writing me emails, that is. 'Dear Sindhuja', began one, 'How are you? I am fine (this when we had spoken just about 5 minutes ago). Please do not venture out of the campus. That city is not safe for girls..', went on for four more pages till my eyes began to water and I was in danger of drowning again (no no, not because of sentiment, you sops, it was because of too much staring at the screen), and ended with 'Thanking You, Yours Sincerely, Father.' I am now waiting for him to send himself a RSVP for my wedding, whenever that happens.
The North Indian cooking here in the mess kitchens has also been a huge revelation, in that mess food is definitely not as bad as I was led to believe, although it does have its idiosyncrasies, especially as far as potatoes are concerned. The other day, I entered the mess and chanced upon a huge plate full of fried tomatoes stuffed with potato filling, fried capsicums stuffed with potato filling, and…drumroll please…fried potatoes stuffed with potato filling (seriously?), which last would probably ensure a return ticket to Mumbai for me if my mummy ever gets to know of this. There is not a day that goes by without me inadvertently imbibing some form of potatoes; roasted, fried, boiled, in a sandwich, stuffed, so much so that sometimes I can almost fancy I see a potato staring back at me from the mirror (please let me say 'aloo'cinations…bows politely to applause).
Also, the almost complete self-sufficiency of the campus and its profusion of trees and green cover has succeeded in dispelling any notions I might have had of myself as a nature lover. Turns out I'm more of a city lover than anything else, and I actually miss all the noise (ok, maybe not all the time). It is always very quiet here; there are no trains, no traffic, no crowds, no chaos, no noise, only loads and loads of insects which somehow sense my fear and keep getting into my room all the bloody (for them) time. There are, however, a huge number of almost tame peacocks and peahens, a few nilgai, and all sorts of other wildlife besides.
So, dear fellow bloggers, how have you all been? And more importantly, what have you been reading? As for me, I have been reading a few books here and there, and might hopefully be able to review one or two in the near future. So welcome back, dear readers (if there be any left), and here's to a new set of books to be read, reviewed and loved.
P.S. A huge thank-you to cousin and fellow bibliophile Nandini, for having given me an impetus and loads of encouragement to post after all this while.. 😀